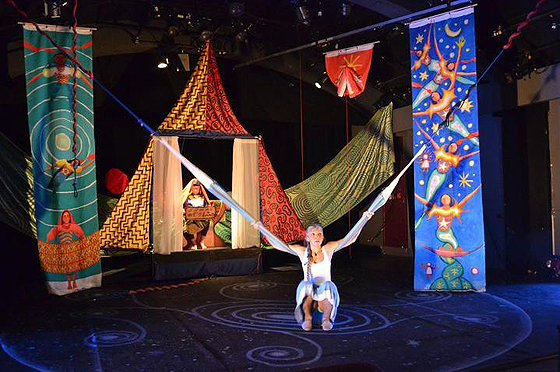 HISTORY
Chocolate Woman Collective is comprised of senior Indigenous artists, artist/scholars and their collaborators, and was formed in 2007 to research and create the theatrical performance, "Chocolate Woman Dreams the Milky Way". These accomplished artists are brought together by our shared interest in research, exploration and practical application of Indigenous aesthetic principles in all areas of the dramatic arts, in theory, process and practice. Chocolate Woman Collective is inter-disciplinary, cross-cultural and inter-generational. We are pushing the parameters of our respective art forms as we devise culturally specific dramaturgies from which to build Indigenous performance.
MEMBERS
The core members of Chocolate Woman Collective are: Guna & Rappahannock playwright/performer Monique Mojica, Omushkego Cree Costume designer Erika Iserhoff, Mohawk and Anishnaabe lighting and sound designer Michel Charbonneau and bookkeeper Ruth Dworin.
MANDATE
Chocolate Woman Collective is dedicated to the rigorous application of a creative process that privileges Indigenous Knowledges, cultural aesthetics and performance principles. Our artistic practice integrates theory, practice-based research (both archival and field) and embodied studio work in the creation of new work that dislodges colonialism from the body. Our mandate is to create collaborative, inter-disciplinary, cross-cultural and inter-generational Indigenous theatrical performances and to tour them hemispherically and throughout the world. The performances created from this practice serve, for our audiences, as interventions that shift cultural paradigms and contribute to a larger project of cultural and historical reclamation.