Chocolate Woman Dreams The Milky Way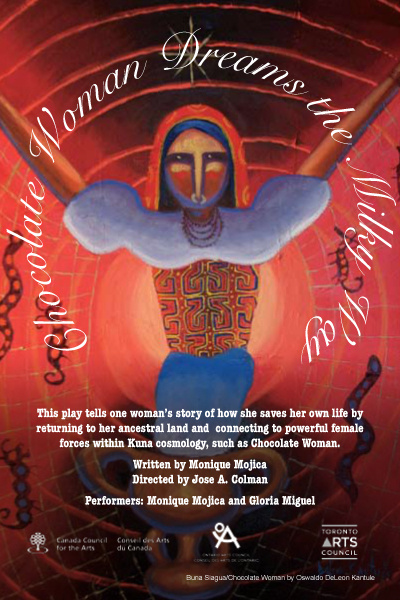 Chocolate Woman Dreams the Milky Way written and performed by Toronto actor/playwright Monique Mojica and performed with Gloria Miguel of New York's Spiderwoman Theater is directed by renowned Guna theatre artist José Á. Colman.
Chocolate Woman Dreams the Milky Way layers the stories of a girl soldier, Daughter from the Stars, and Sky Woman Falling (First Woman) with retellings of cultural stories of the Grandmothers of Creation. The play weaves realities to create a daring, thought provoking performance. An embodied journey of reclamation rooted in the Guna cosmology, this performance animates the narratives encoded in traditional molas (textiles).